If you're looking for a unique Sydney hike, consider extending the classic Spit to Manly walk (but stopping short of the full Manly to Bondi walk) to see more of Sydney's harbour and coast. By flipping your start point to the city, and ending in Manly, this full day hike becomes more challenging. It's a significant section of
That's what we did for the Walk for Kids with Cancer event, walking nearly 27km from Sydney Opera House to Manly. This charity walk was a great success and smashed its fundraising goal.
But you don't need to wait for a special event to do this walk. Here's how to do it yourself.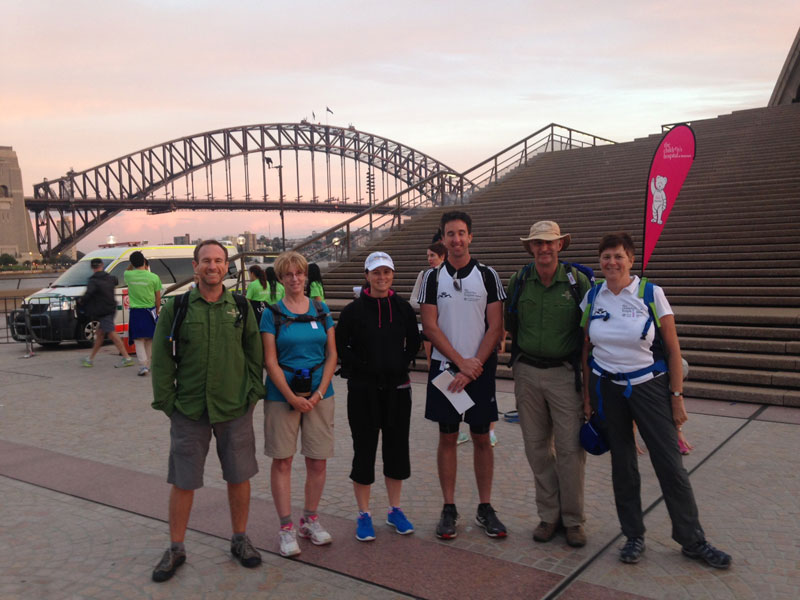 The Walking Route
We met at the Opera House steps under a watermelon pink dawn sky.
There was a great sense of camaraderie as we walked past Circular Quay and through The Rocks, over the Harbour Bridge, through the back of Kirribilli and Neutral Bay into Sydney Harbour National Park.
We were welcomed by kookaburras and lorikeets going about their Sunday morning rituals.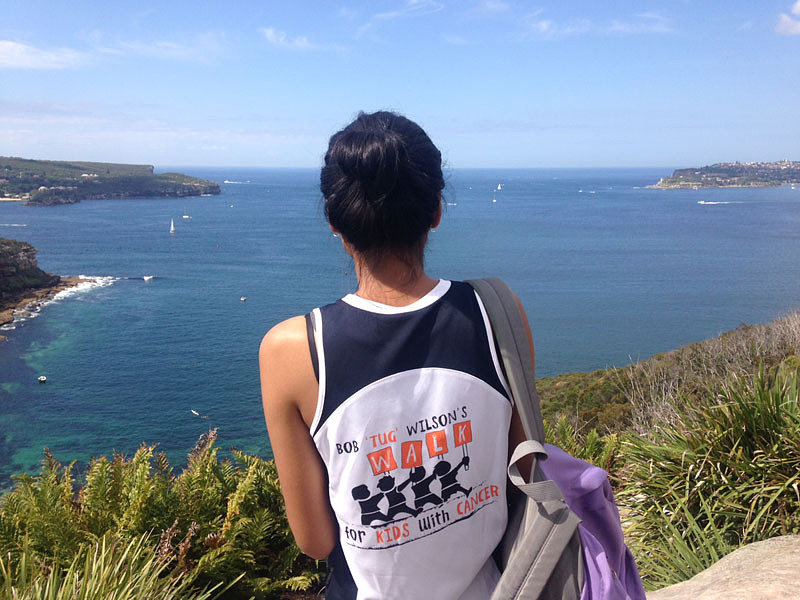 A quick refresher stop at Clifton Gardens before the climb up to Georges Head where we were treated with our first view of our destination, Manly. It looked a long way! Luckily we know it's not that far because we have guided Spit to Manly regularly over the years.
Down all the steps behind HMAS Penguin (much easier than coming up them at the 98km mark of the 100km Oxfam Trailwalker!) along Balmoral Beach and up behind Chinamans Beach to Barney Kearns Steps.
Barney Kearns was an Irish rebel transported to New South Wales for his role in the 1798 uprising. He settled at Chinamans Beach and has the dubious honour of having some of Sydney's steepest, toughest steps named after him. Flanked by two huge, gorgeous homes – one lined with copper, the other sandstone – these stairs are original sandstone, worn by thousands of feet and are a must-see. You may like to walk down them, however, not up!
The Home Straight to Manly
Entering the bush of Sydney Harbour National Park after passing through Clontarf is a great feeling of homecoming. It's less than 10km to Manly and the majority is through stands of towering, twisted Angophora growing between sandstone outcrops, with the blue of Sydney Harbour shimmering through the leaves.
For this part of the Manly hike, it's easy to follow the Spit to Manly walk map.
Passing the ancient Aboriginal engravings at Grotto Point to emerge from the trees onto the sandstone ledge above Crater Cove is another Sydney 'wow' moment. With views out the heads and small stone and timber shacks built into the cliff face below, this place is paradise.
Continuing through the heathland to Reef Beach and Forty Baskets Beach before joining the more sedate concrete pathway at North Harbour, we could almost smell the sausages cooking at the Steyne Hotel. Over the small headland, a final stroll with tiring legs along the Manly corso and we were there… sausage sandwiches and beer at the finish line.
We completed the 26.5km course in just over 5 hours and feel lucky to have shared that stunning Sydney day with so many like-minded people and raised a significant amount of money for such a worthy cause. It also felt great to do such a challenging Manly hike.