First, the latest exciting news: The Bondi to Manly Walk Guidebook will be in all good bookstores in September 2021 (and you can even pre-order it now – see below). It's written by yours truly and partly borne from the years of writing about Sydney's best walks for people just like you, here at Sydney Coast Walks.
[This blog post contains affiliate links, meaning if you click a link and make a purchase, we may make a small commission. Thanks for your support]
But like any dream-come-true story (and to be a published author was my dream), it's been a loooong time coming. Here's the behind-the-scenes story of The Bondi to Manly Walk Guidebook, plus a hint of some you'll actually read about in the book. [I'm still writing this blog post and will share more soon!]
Ten years ago: A special walk
Five years ago: An idea
Two years ago: The pitch
18 months ago: Lockdown
One year ago: Walking and writing
Today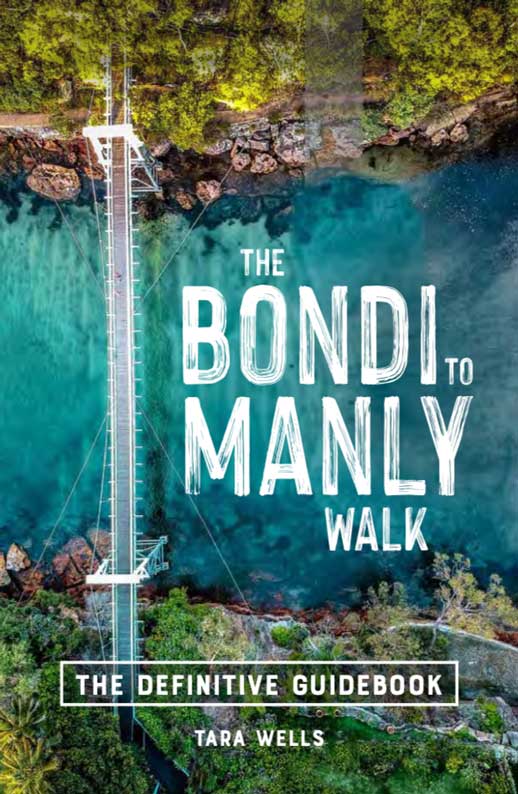 The Bondi to Manly Walk Guidebook is available in all good bookstores from 1 September 2021. Here's a tip: you can pre-order it any time before then. Pre-ordering means you're telling bookstores, 'wowsers I'm so keen for this book I can barely wait!' And that makes them think, 'gee, this book is going to be a bit special, we better get behind it'. So that would really help out.
So how to you pre-order? Literally walk into your local bookstore and ask for it. Or you can buy online from Australian-owned sites like Booktopia; here's The Bondi to Manly Walk Guidebook on Booktopia.
I also encourage you to request it from your local library. I love libraries and it's pretty easy (and often free) to ask your library to buy a book. You get it for free and so does a whole bunch of other library-goers. And, believe it or not, the author (that's me!) gets a teensy stipend if their books are stocked in Australian libraries, so you're not taking anything away from authors by borrowing instead of buying.
A Quick Word About Me (and why I wrote the guide book)
I'm Tara: a writer with a Master of Arts in Journalism. I worked as a TV and radio presenter and producer, then left the world of news to pursue a love of travel, operating an award-winning tourism business guiding walks in Sydney's national parks with my husband (ahem, that'd be Sydney Coast Walks).
A love of storytelling brought me back to writing. The business transitioned to a blog so I now help others discover Sydney's best natural beauty on foot through my writing.
I also freelance as a travel journo (in fact, I've written about the Bondi to Manly Walk for Great Walks magazine and for the New Zealand Herald).
Thanks for your support! Now read everything we know about the Bondi to Manly Walk.