Thinking about which of the city's best walks you'll do will determine where to stay in Sydney.
If you'll be doing other things during your stay, it doesn't really matter where you stay as it's fairly easy to get around… but if you only have a short time in Sydney and want to squeeze in one of Sydney's best walks, then it's best to stay somewhere convenient to the start or end of each walk.
(This post contains affiliate links, meaning we may earn a small commission, at no extra cost to you, if you make a purchase. It helps keep this website running, so thank you!)
Where to Stay in the City Centre
To hit the major sights like the Sydney Opera House and walking across Sydney Harbour Bridge, I recommend staying near Circular Quay or The Rocks.  This area has historic charm and is near the ferry terminal.
It's worth jumping on a ferry to experience Sydney harbour from on the water – an authentic and low-cost option rather than coffee cruises for tourists. Public ferry is also the best way to get to the start of the Watsons Bay walk, Bradleys Head walk, and the deservedly popular Spit to Manly walk. It's also the perfect base for the new Bondi to Manly Walk.
See below for our reviews of places we've personally stayed at in and around Sydney. Or simply check prices for all accommodation near Circular Quay / The Rocks area.
Lots of visitors also like Darling Harbour – it's convenient and has lots of waterside restaurants – but I find it very planned, in a town-planning sort of way. That said, the area is often alive with free cultural events throughout the year. Darling Harbour if you're in Sydney for a conference at the Convention Centre and want to sneak in a walk, or if you have a young family (best children's city playground ever!).
Where to Stay near Bondi or Coogee
Want to spend more time discovering Sydney's most famous beach on the Bondi to Coogee Walk?
Accommodation at Bondi Beach ranges from backpacker hostels to luxe. We enjoyed the location of Hotel Bondi when it was the former Swisotel. These days, I'd love to try the upscale QT Bondi.
Loved by Brits, you could also try Coogee's pub culture, although it's less convenient to Sydney's other sights.
For the Spit to Manly walk
The first thing you need to know about where to say in Sydney to do the Spit Bridge to Manly Walk, is that there is nowhere to stay around The Spit. Not even Air BnBs.
But Circular Quay and The Rocks area is perfect for the ferry from the city to Manly.
Manly, like Bondi Beach, ranges from beachside hostels to much fancier.
For people who love the outdoors and a bit of history, I highly recommend Q Station. It's a converted and restored quarantine station just out of Manly itself, on North Head (free transfers). Make time for a meal in the restaurant, yum!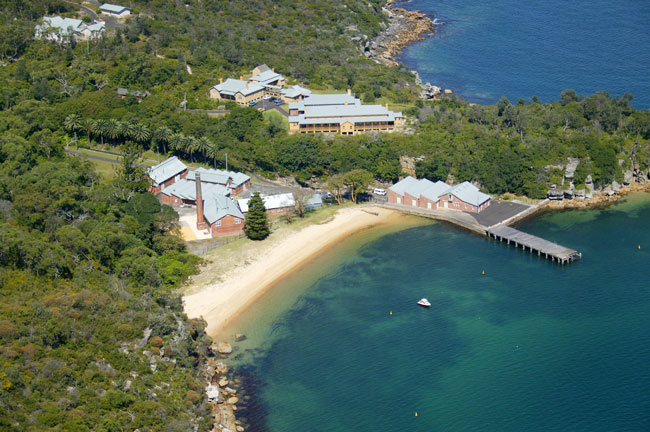 We stayed in a Suite (Heritage) room with Queen bed on the first night of our honeymoon walking from Manly to Bondi. We have been raving about this unique historic accommodation ever since.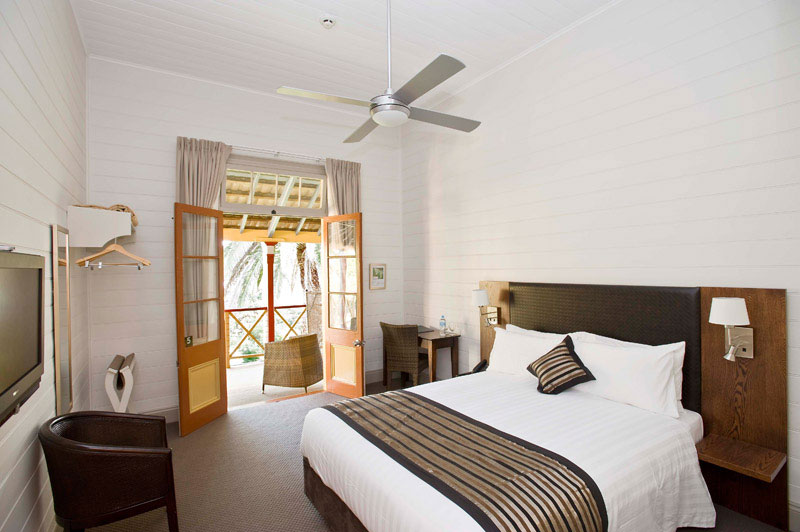 Where to Stay in Sydney for the Watsons Bay walk
There's a boutique hotel at Watsons Bay that's actually part of the pub (speak to reception if you have noise concerns).
It's not as close to the actual Watsons Bay Walk, but consider staying 15 minutes down the road at Double Bay for eastern suburbs swank, at either the 5-star Intercontinental Sydney Double Bay, or 3.5 star The Savoy (check all Double Bay hotels and availability).
But the most versatile location – in terms of combining this walk with more general Sydney sightseeing – is still the Circular Quay and Rocks area, right near the ferry to Watsons Bay.
For walks in Royal National Park (Wedding Cake Rock or Figure 8 Pools)
The short answer is to stay in the city centre – perhaps near Central Station, Darling Harbour, or The Rocks – or wherever's convenient to the rest of your Sydney visit. Keep in mind the best train stations to head south to Cronulla (to get the ferry across to the National Park) are Central, Town Hall (near the shopping precinct) and Martin Place (in between the shopping precinct and Circular Quay).
The long answer is here… read more about Royal National Park accommodation.
Where to Stay in Sydney
We make an effort to stay in different Sydney locations, and with different budgets, each time we stay in Sydney. Here are reviews of our tried and tested places.