It took three days to stop. The ghost gum's immense girth, bigger than a standard tree-hugger's arms, had politely invited pause before, but – like every other day – I was rushing, rushing, busy, busy, must-keep-going.
I had become a human example of Newton's First Law of Motion; an object in motion stays in motion at a constant speed and direction… unless acted upon. Who cares what speed, who knows the direction? It was time to act.
Till I was finally standing in front of this huge smooth-barked eucalypt, tracing my index finger along rough scribbly lines. I noticed for the first time their wild, meandering ways, a sharp U-turn, then a thicker zig-zagging back again. Some sort of grub, I recall. Moth larva, eating their way along the bark, leaving scar tissue in their wake.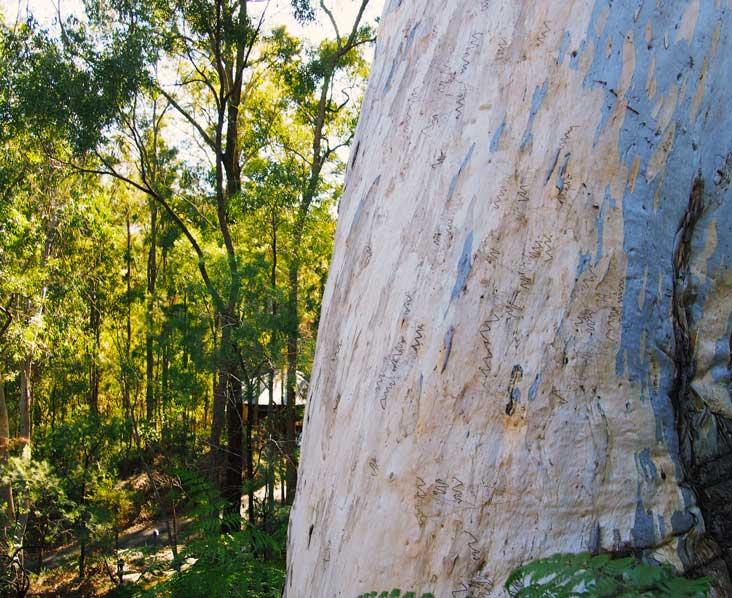 Of course, I had noticed this tree on Billabong Retreat's 12 acre property on day one. I had admired the ten treehouse cabins nestled among virgin bushland near Windsor NSW on Sydney's western edge (and thanked the steep gully for proving incompatible to farmland and housing estates).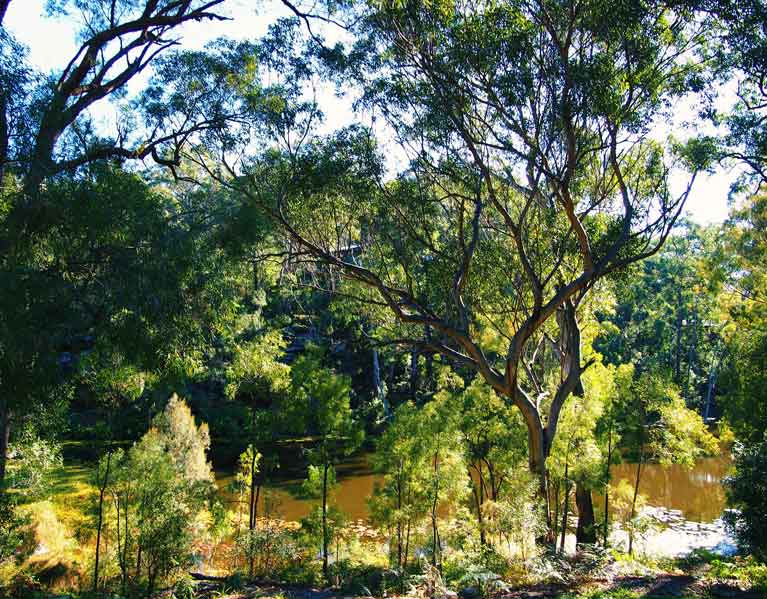 I had anticipated how good four wifi-free days would be; where whole foods, and Australian bush and, yes, dreamy billabong help reconnect guests to nature and themselves.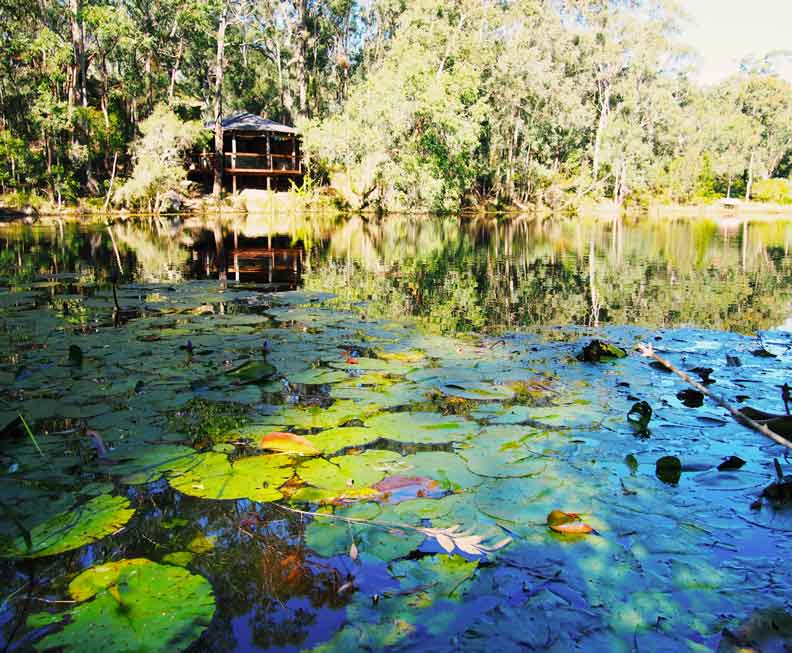 But I had simply thought, "that's nice", in the way you can think "that's funny" without actually laughing. It took time for this force of nature to be the antidote to my incessant motion; forcing me to breathe, to slow, then finally feel how truly nourishing it is to simply stop.
Weekend Retreat Sydney
In some respects Billabong is a fairly typical health or yoga retreat; it checks all the boxes modern-day escapees expect: eco-luxe soft furnishings that demand stroking, yoga and meditation classes in a floor-to-ceiling glass fronted room for instant tree-like zen, spa treatments to make body and mind mushy, and Insta-worthy outdoor bathtubs on treehouse verandahs.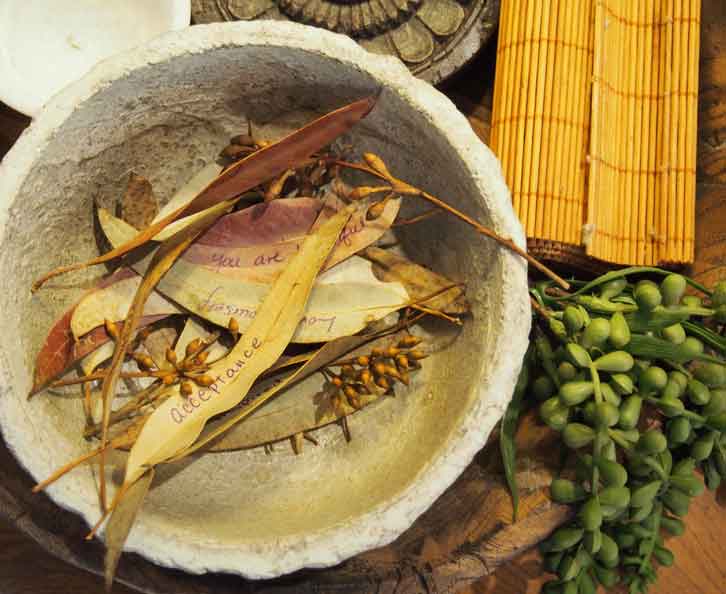 But it's also different to most retreats near Sydney. For a start, there's black tea and coffee on offer amidst the herbal tonics. And cows milk along with almond and coconut and soy. It's part of Billabong's judgement-free philosophy, where each guest is free to find the way forward that supports them best.
Food at the Health Retreat
Even the most avid meat-eaters are satiated by the generous buffet-style ayurvedic and mostly vegan meals: buckwheat and quinoa porridge for brekky, roasted root vegetables and brown rice salad at lunch, a mild eggplant curry, dahl and bright green veges at dinner, with a wholesome sweet something like sticky-date pudding or choccy cake but done healthy.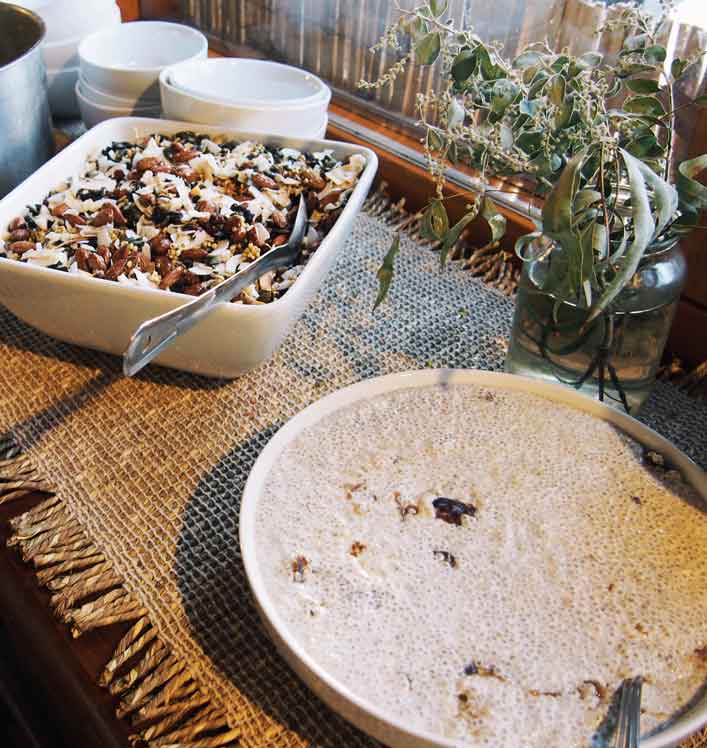 I feel deeply nourished with no hunger pangs or sugar cravings since I don't know when. Kirsty, the retreat host, nods with experience when everyone raves about the food… again.
A Mindfulness Retreat
Perhaps the most significant difference though is Billabong's complete lack of dogma. Since meditation is an eastern tradition, many retreats come wrapped in religious philosophy. And yoga retreats are typically hell-bent on well, yoga, which can be intimidating for beginners.
At least one in five guests at Billabong health retreat are return visitors, with some checking in up to seven times a year. While day passes are there for the time-poor, the longer the stay, the more chance guests have to become still.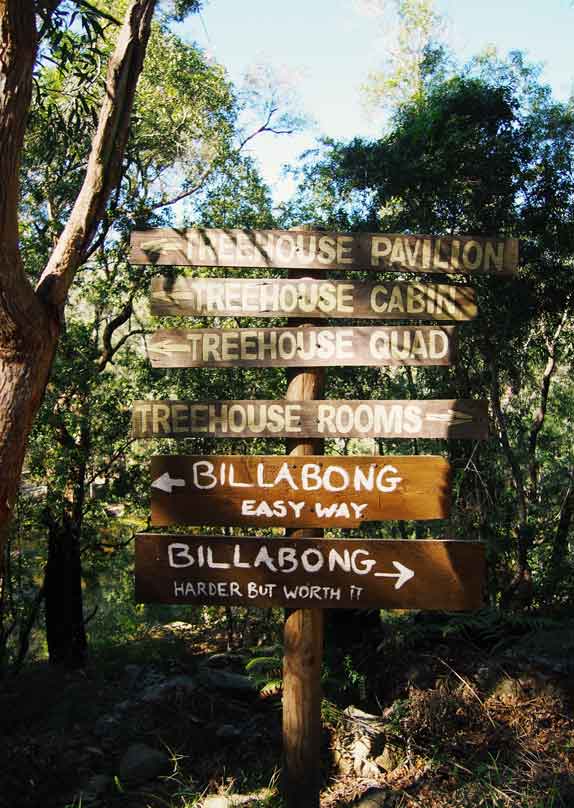 A weekend stay would have meant getting to the point of calm just on leaving. I was grateful for the extra day offered in a mid-week package. Kirsty says guests simply "look different" by the end of their stay; softened somehow.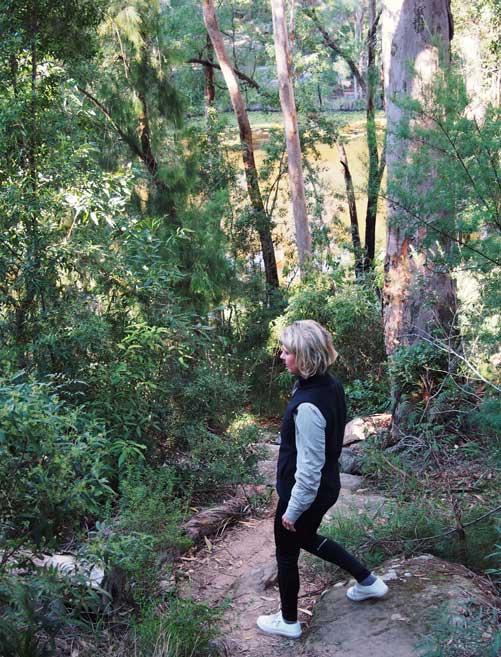 Billabong positions itself as an "active wellness experience". It is designed to give guests something that will last, that will benefit long after leaving, through a changing program of workshops, yoga, and mediation.
The best bit is that it's all completely optional. No pre-dawn bell berating your desire to stay snug in bed. No one caring if you wag class to read a good book by the billabong. Or head off on a bush walk. Or nana nap.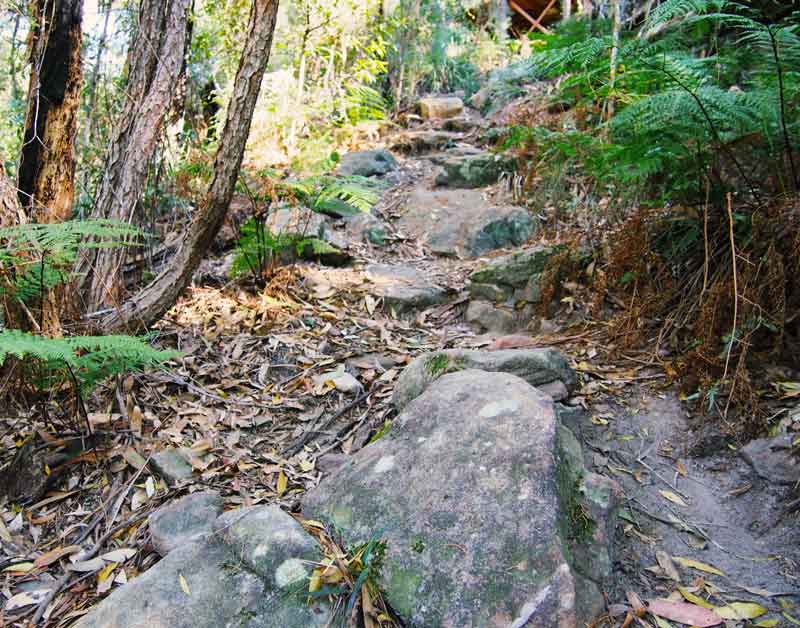 It doesn't matter if you schedule the heck out of each day or let it all slide by the wayside to trace scribbly patterns in a big ol' gum tree. Instead, Billabong Retreat offers time and space to remember what we forget in the busyness of life.
How to make the most out of your visit to Billabong Retreat
*Bring a swimming costume to enjoy the magnesium-infused pool.
*Be prepared with a warm jacket for cool mornings and nights. At the base of the Blue Mountains, the retreat (in not-Summer) is much colder than Sydney's coast.
*Bring a wristwatch to keep an eye on meal-times or program start times. Phones and technology are strongly discouraged so you'll need an old-fashioned time-keeper that is not your phone.
*Kirsty, the retreat host, advised that the mid-week vibe has "less big energy" than weekends. I found my mid-week companions to be caring and social at mealtimes without obligatory chit-chat outside of those times.
Less noise – in all its meanings – suited me perfectly.
At first I felt slightly disappointed to not be in a treehouse cabin, but rather across the other side of the property in the Lodge. However, I quickly grew to appreciate the slight separation from the communal areas and enforced stroll through the bush (the less physically able can drive the short distance).
It really helped me slow down… and it's where the magnificent ghost gum is!
About Billabong Retreat
Rooms from $250 for one night, including all meals and programs (spa treatments extra).
41 McClymonts Road, Maraylya, Sydney, NSW. A 45-60 minute drive from the Sydney Harbour Bridge.
Tara Wells travelled courtesy of Billabong Retreat Sydney
You may also like