You can already guess we love walking but our second love is reading. So walking and hiking books are heaven. To save you wading through the overwhelm, here's the curated list of our favourite books on hiking in and around Sydney, plus books that will transform your next walk into a deeper experience.
This post contains affiliate links. If you make a purchase from one of our recommendations, we may receive a small commission. It helps keep this website running, so thank you.
Books on Walking in Sydney
Not so long ago, people didn't think of walking in Sydney. They thought they had to go somewhere else for a decent hike, like the Blue Mountains, or Tasmania. But these book all reveal Sydney's best walks.
The Bondi to Manly Walk
From its rich history, to what to carry, where to dine and sleep or how not to get lost, Tara has covered it all, with passion and flair. I love this book, and so will you.

DI WESTAWAY OAM
Founder, Wild Women On Top
Sydney's Best Harbour & Coastal Walks
This 2021 refresh proves the enduring appeal of walking the city's stunning coast.
Sydney's Best Bush, Park & City Walks
Another consistent seller for 50+ walks further afield.
Day Trip Sydney
Reflecting the latest trends, this book's 52 ideas – mainly bushwalks – covers north and south of Sydney. It's long on delicious inspo but short on details.
Walks Near Sydney
A walk with a swim
Wild Swimming
To really experience the best rock pools, beaches, rivers and waterholes of Sydney and its surrounds, be prepared for a walk. This book is passionate about swimming in wild places; the side result is a whole bunch of walks.
Places We Swim: Sydney
For water lovers of all kinds, explore the city's favourite beaches (not just the famous ones), lap pools, ocean pools, harbour pools and waterfalls. Knowing full-well swimmers are fuelled by good coffee and food, there are tips for that too.
Walking books for global inspiration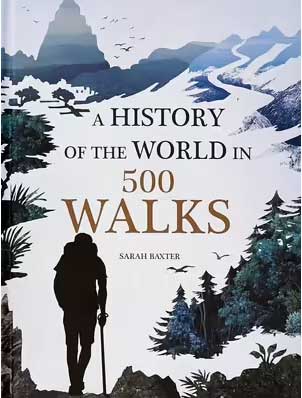 A History of the World in 500 Walks
A fascinating take on a usually simple list of walks. Instead, this tracks through geologic upheavals, trade routes and saints' ways to relate the tales behind the top 500 walks that have shaped society.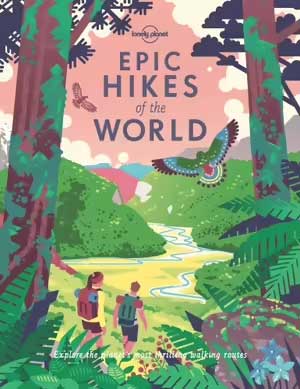 Epic Hikes of the World
Lonely Planet know how to inspire with this gorgeous book covering 50 incredible hiking routes in 30 countries.
You may also like …