This list of walking resources will help in planning your next bushwalk. With a particular focus on Sydney and NSW, here is what you need to know to stay safe, get there on time, wearing the right gear, and choosing the best place to go… all in one spot!
Weather
Too hot, too cold, too wet? Check Sydney's weather forecast before you go. There's also a very-useful live radar, mapping rain movements across the region.
Public Transport
Plan your trip using trains, buses and ferries: This Trip Planner is the best for door-to-door (or door-to-trail!) instructions. You can enter your location and destination, as well as plan ahead for day of week and time of departure (or arrival). We use it all the time.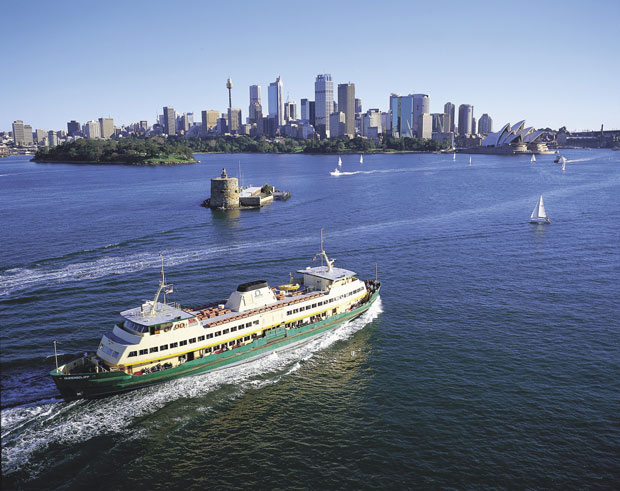 National Park Closures
Stay up-to-date with the latest track maintenance, fires, floods and (full or partial) park closures. Make it a habit to check here before you go.
Fires
Total Fire Ban
A Total Fire Ban means no fires out in the open. Electric or gas barbecues at a designated picnic area, provided by council, National Parks or State Forest, are exempt.
The decision to issue a Total Fire Ban is typically made in the afternoon for the following day. It usually starts at midnight and lasts for 24 hours, and is often declared when the weather is very hot, dry and windy.
National Parks may decide to close access to walking trails when there is a Total Fire Ban, so it's worth keeping an eye on. Here's the official site for Total Fire Bans, covering all of New South Wales.
Fires Near Me
For times that you've heard there may be bushfires or there is smoke in the air but you don't know where it's coming from, the Rural Fire Service (RFS) has an outstanding website and App called "Fires Near Me". It's exactly as it's described.
Look at Fires Near Me on a desktop, or download the app to your device.
Permits
Entry fees are charged at 45 of over 850 NSW national parks… but only if you drive. Entry is free if you ride a bicycle or walk.
Only certain areas of Sydney Harbour National Park have vehicle charges, such as North Head near Manly, and Bradleys Head. Royal National Park has a vehicle entry fee.
It may be worth getting an annual NPWS pass. Check all NSW national park entry fees.
Emergencies
Call 000 (triple zero) for ambulance, fire or police.
Australia also accepts 112 – an international standard emergency number from cell phones. Important: if there is no mobile coverage on any network, you will not be able to reach the Emergency Call Service regardless of which number you dial.
Download the free Emergency + app by the National Triple Zero Awareness Work Group. It helps identify your location when calling triple zero, but is reliant on having access to data services.
Think Before You Trek
A bush safety initiative between the NSW Police Force and the National Park Service.
This initiative includes details of free or low-cost Personal Location Beacon (PLB) hire in the Blue Mountains and Kosciuszko National Park.
Especially for those without family or friends waiting on your return, use the free trip intention form to register your walk with emergency services. Visit Think Before You Trek for details.
And while we're on the subject of safety, here's our take on whether it is safe to hike alone in Sydney (it's a question we've been asked a lot).
Our most emailed question is how to find someone to walk with.
Where to Buy Walking Gear
If you're in the city centre, seek out the cluster of outdoor retailers on Kent Street, between Market and Bathurst Streets. Both major chains and smaller independent retailers are here. This is the place to compare products and get expert in-store advice.
Retailers like Paddy Pallin, Macpac, and Kathmandu also have shops in suburban centres.
Also try WildEarth for online shopping, an Australian business based on the Gold Coast. They offer a wide range and decent shipping.
For tips on what to pack, what to leave at home and why, we cover both day and overnight walks with our comprehensive hiking checklists.
Sydney-specific Walking Resources
Sydney's Best Walks
Simply a list of all of Sydney's best walks, divided by distance, location and style. Bookmark it for your weekend walking inspiration. Tackle the new 80km Bondi to Manly walk or check out The Bondi to Manly Walk Guidebook.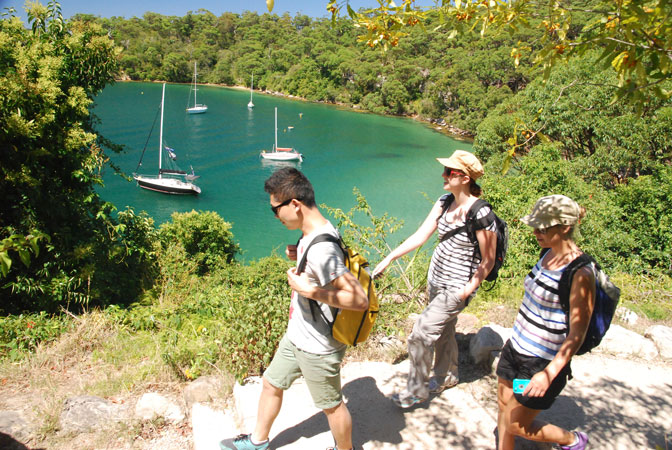 Sydney Walking Event Calendar
Find a walking event in Sydney, the Central Coast and Wollongong with our comprehensive annual calendar of challenge walks.
The Best Time to Visit Sydney
For the rundown of what makes a good time to visit, including weather, wild animal sightings, wildflowers and Sydney's cultural events, check out our recommendations of the best time to visit Sydney.
Sydney Walking Tours
There are so many ways to explore Sydney on foot. Our first love is exploring the bush and natural green spaces, but food, drink and history is always a winner too. In fact, whenever we travel we'll choose a walking tour as the best way to orientate ourselves to a new city. Sydney has lots of walking tours to choose from.
This section contains affiliate links, which means we may earn a small commission if you make a purchase, at no extra cost to yourself. It helps keeps this website running, so thank you.
My pick is a 3 hour food tour of hip neighbourhood Surry Hills, and a long-time favourite walking tour of The Rocks historic precinct.
You May Also Like…