I have two reliable sources of solace: nature, and books.
So it's no wonder I finally picked up 1001 Walks You Must Experience Before You Die, edited by Sydney-sider Barry Stone (and of course I immediately flicked through to find which Sydney walks made the grade).
The bucket list concept doesn't motivate me, and this book is certainly no "how to", but as an inspirational jumping-off point, I loved diving right in.
Talk about comprehensive. 1001 Walks covers the world, from a gentle 90 metre stroll over the Ponte Vecchio in Florence, to months-long cross-country expeditions such as the new 23,000km Trans-Canada Trail.
This post contains affiliate links, meaning we may receive a small commission if you make a purchase from our recommendation, helping to keep this website up and running.
Using a team of international contributors, it seems no country is too big, or small, to be included. From the tiny principalities of Liechtenstein and Monaco, to the behemoths of India, China and Russia, it's all here. Think you know about famous trails in the United States and the UK? Well have you considered a hiking trip to Ethiopia, Dominica or Iran?
At two kilograms, this book weighs as much as a hiking tent. While it will never accompany you on a walk, 1001 Walks houses all the hiking inspiration you need to get started.
You can either read it front-to-back by chapter – overland, urban, mountain, heritage, and coastal and shoreline – or check the index for walks by either country or distance.
So how does Sydney stack up compared to the very best walks in the world? I was delighted to see there are four Sydney walks listed (and relieved that I had done them all!). All up, there are fifty Australian walks included.
Clearly I have a new walking goal. Maybe not to complete all 1001, but this book is a yardstick to motivate and measure my walks around the world. (Check out our full list of inspirational walking and hiking books.)
Below is the list of walks Ian and I have completed from 1001 Walks You Must Experience Before You Die. I'll keep updating this list as we complete more walks, linking to useful information to share how we did it. (Skip straight to the region you're most interested in: Oceania, Americas, Asia, Europe.)
Oceania Walks
Sydney Walks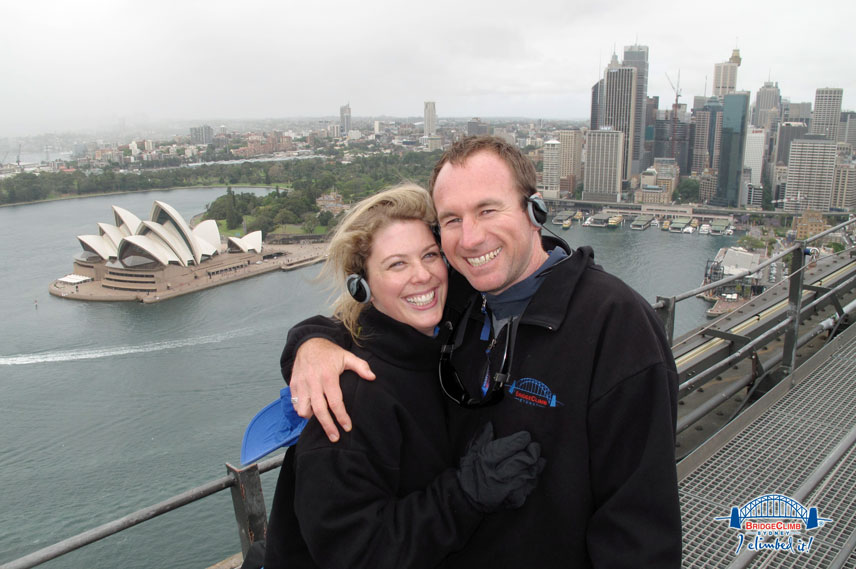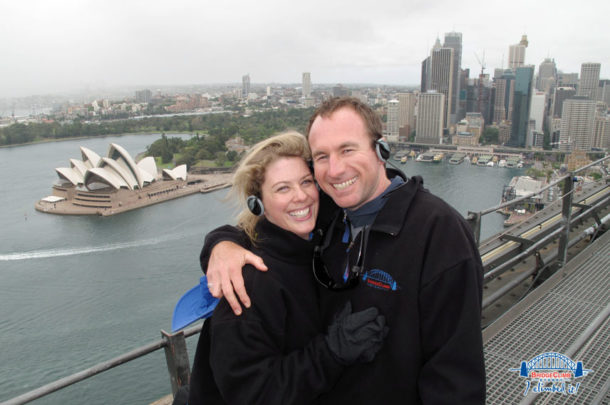 Australian Bushwalks
NSW
Bouddi Coastal Walk (Ian)
Cape Byron Walking Track
Six Foot Track
VIC
Great Ocean Walk (sections only, Ian)
NT
New Zealand
Milford Track (1995, Tara)
Routeburn Track (1996, Tara) (Check out this post from We12Travel for a far more recent experience of hiking the Routeburn Track)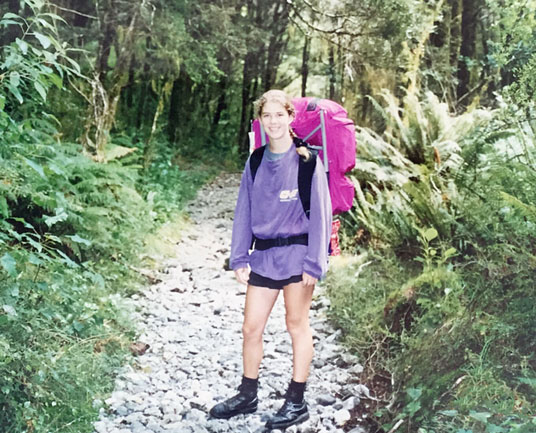 ---
Americas
Bolivia
Isla del Sol (2007, Ian)
Sucre Historic Walk (2007, Ian)
Chile
Valley of the Moon (2007, Ian)
Peru
Classic Inca Trail to Machu Picchu (2007, Ian)
Cusco Architecture Tour (2007, Ian)
Nazca Plains (2007, Ian)
United States of America
Hawaii
Hana – Waianapanapa Coastal Trail, Maui (2017, Ian and Tara)
Pipiwai Trail, Maui (2017, Ian and Tara)
---
Asia
Cambodia
Nepal
Annapurna Circuit (2003, Ian)
Chitwan National Park Walking Safari (2003, Ian)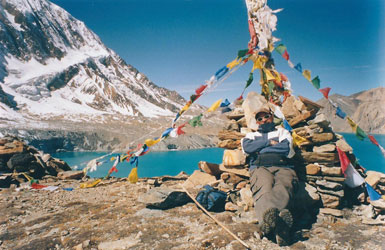 ---
Europe
Belgium
Bruges Historic Centre (1993, Tara)
Czech Republic
Prague Historic Walk (2006, Ian)
Cesky Krumlov Historic Walk (2006, Ian)
England
Jack the Ripper Walk (2004, Ian)
Germany
Berlin Wall Trail (1997, Ian)
Cologne Cathedral (1993, Tara)
Nordlingen Rampart Walk (1997, Ian)
Italy
Aventine District of Rome (2005, Ian)
Florence City Tour (2006, Ian)
Forum, The (2005, Ian)
Grand Canal (2006, Ian)
Ponte Vecchio (2006, Ian)
Poland
Krakow's Royal Way (2006, Ian)
Scotland
Arthur's Seat and Holyrood Park (1998, Ian)
Slovenia
Lake Bled Shoreline Walk (2006, Ian)
Spain
Antonio Gaudi Walking Trail (2005, Ian)
Turkey
Ephesus Walking Tour (2000, Ian)
You May Also Like…