When you're packing to hike the Milford Track, walking the Tour du Mont Blanc or trekking a section of the Pacific Crest Trail, here are some packing tips when you're not "just a hiker" but a traveller who wants to experience it all.
Even when you're ticking hikes off the list of 1001 Walks You Must Do Before You Die, the reality is you'll also experience fine dining in France, or chow down on a chilli dog at a LA baseball game.
If your luggage reflected the many types of experiences you want to collect, it would be bulging and groaning under the weight… and that's even before the chilli dog.
So how do you pack for a hiking holiday when it's just one part of your trip?
1. Boots 'n' All
Assuming you have a favourite pair of hiking boots, take them. Wear them. Every travel day – whether plane or train – sticking them on your feet will feel weightless compared to cramming them in the bag.
Of course, slip them off in-flight for added comfort. You can also tie lace-up boots more loosely later if your feet swell.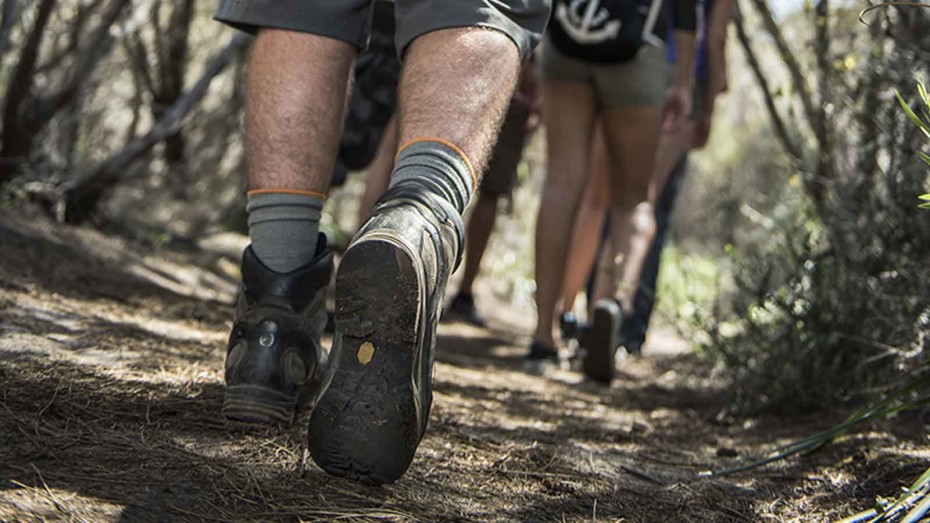 Oh, and one more thing… if you're taking trekking poles, pack them in your checked baggage. Security will only let them be carried onto an aircraft if they are needed for mobility purposes (like a cane) and you may need a letter from your doctor to prove this.
If so, the poles must be collapsible to fit in overhead bins.
Tip: Immigration may check hiking boots to ensure there's no muck that could risk local agriculture.
Make sure to clean your boots, especially the soles, before leaving home and before each international flight. If you're not wearing your boots, quarantine may pull them out of your bag to check – heaps easier if you don't have to do that.
2. One Bag for Hiking, One for Travel
If you're planning on multi-day hiking, there's a whole bunch of stuff you simply don't need on the trail that makes the rest of your trip more comfy. Like technology, a fancy shirt and, um, deodorant.
If most of your trip will be walking with a little extra sightseeing, take two bags – a hiking pack and a daypack. Most of the time you'll use these two as intended – the hiking pack for all your luggage and a daypack for odds and ends – but when it's time to hit the trail, all the unnecessary gear gets put into the daypack and left behind, leaving only your hiking pack to carry.
If you plan on ending up back at the same hotel, great, leave your extra bag with them.
But if you'll be somewhere different by the track end, talk to that next hotel in advance and ask if you can post the extra bag for them to hold until your arrival.
If you're hiking in the US, you could organise a "hold for pickup" at a local post office.
If you're looking to buy a new bag, make sure it has lockable zippers and go for a TSA approved lock. You could always try securing the whole bag with Pacsafe Exomesh but really, if someone wants to steal your bag, they will. You're just trying to stop the opportunists. Best to use hostel lockers or hotel safes for valuables.
3. Don't Pack It, Hire It.
So, you own all the camping gear you'd ever need? Good on you. If hiking is most of your trip, by all means, pack it all. But if camping is just one part (like us when we hiked Haleakala in Maui, Hawaii), then save weight and space by hiring the essentials.
Find a hiking gear hire company in Sydney by Googling as outlets constantly open and close so we can't provide firm recommendations. Just be aware that to do an overnight hike like the Coast Track requires gear suitable for hiking, not car camping. I've noticed many gear hire places have items like 6 person stand-up canvas tents, but not 2 person lightweight tents.
For the US there are many choices so Google rental hiking gear near your target location. ("Rental" is a more common term in the US than "hire").
New Zealand has quite a few choices, especially around the Wanaka / Te Anau area.
The UK has got it going on with East Sussex-based Outdoor Hire who can deliver to pretty much anywhere in the UK, even off the mainland.
It's "tramping" to you Bro, in New Zealand; the Brits love a bit of "rambling"; Australians traditionally go "bushwalking"; and anywhere with serious mountains probably say "trekking".
Bonus Tip
If your planned walk is anything more than a day, it's unlikely you'll be physically able to carry enough water to stay hydrated. And the last thing you want while on holidays is a water-borne illness (diarrhea, anyone? No thanks).
So before heading off on that next big overseas hiking adventure, head to an outdoors store and stock up on water purification tablets. These aren't your only option to purify water but are lightweight, pack easily and, best of all, effective.
Depending on your destination, you may use these more than just hiking. Sure could save a lot of plastic bottles from landfill if you purify your own water.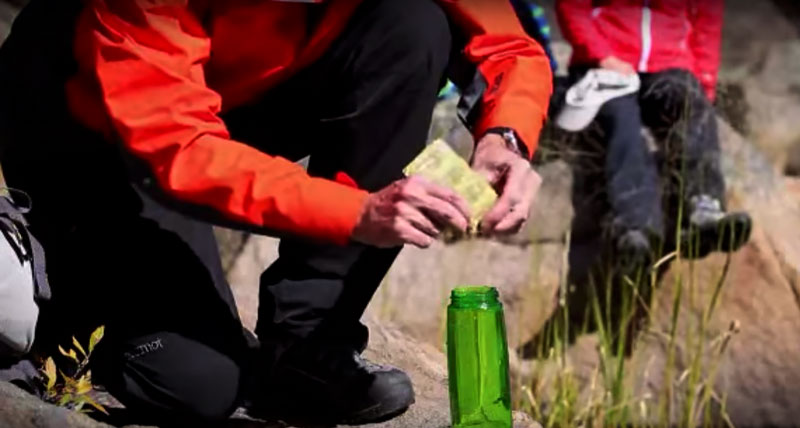 There are so many international hiking adventures to choose from. Here's a taster.
These are affiliate links which means we may earn a commission from any purchase you make. It helps fund this website, so thank you.