For years, we guided bush walks in Sydney's national parks before sharing how you can do the same walks self-guided. It was a pleasure to take a group of locals on one of the best Sutherland Shire walks, and – like me when I first did it – surprise them with what they didn't know is right on their doorstep. 
Here is guest Ben Wood's account of his walk to the Jibbon Aboriginal Engravings site in Royal National Park. I hope this inspires you to explore walks in Sutherland Shire, as we are so lucky to have this natural area so close to home. Cheers, Tara.
By guest Ben Wood, Kirrawee (Sydney)
Just a quick note to say thank you to the team at Sydney Coast Walks. We were very surprised that the Jibbon Tour went ahead with only our party of four. To be honest this was an absolute blessing as John led us on a private tour. The four of us have lived in the Sutherland Shire our entire lives and between us have been to Bundeena and surrounds only a handful of times. My sister had never been!
The walk itself was very pleasant. It was not physically strenuous even for my 20 week pregnant sister. We covered 6km in three hours so there was plenty of time to stop and talk about the Aboriginal heritage of the area and to take in the amazing views.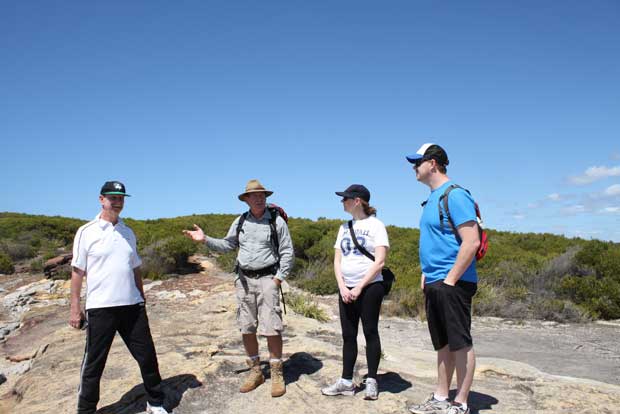 Our tour was lead by John Bedwell, a retired teacher and avid bush walker. The knowledge of the area that flowed so effortlessly from his mouth was amazing. His knowledge of the Aboriginal heritage and Australia in general was inspiring. He even had a handle on some of the local language of the Dharawal people.
We honestly had no idea about the Aboriginal heritage and rock carvings on our doorstep. Thinking about it, why wouldn't the Aboriginal people love this area? It is amazingly beautiful. My images really do not do it justice.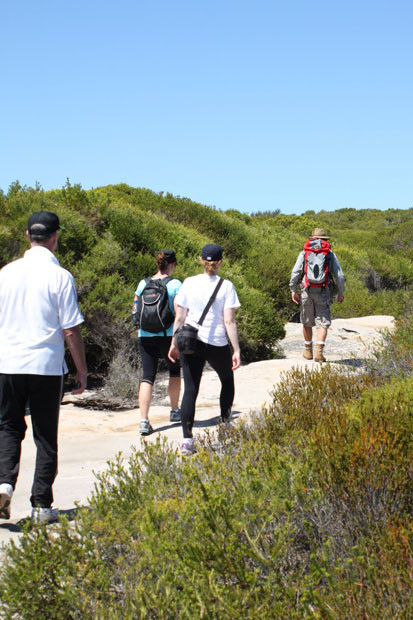 I took many photos with my SLR and camera phone some of which you can see here. I can not recommend this enough to people. Locals in particular should get out and experience some of what Royal National Park has to offer.
Thanks again to everyone at Sydney Coast Walks for making our experience perfect. Such a great local business.
This is what my sister Lauren said about the day;
Very organised and friendly staff, with a guide whose knowledge made a familiar landscape and surrounds have new meaning and a rich history. I plan to take friends from overseas on this walk and have also recommended it to friends who live in the local area. A lovely day out and morning tea muffins were delish! Thanks JB, Tara and Ian!
Images by Ben Wood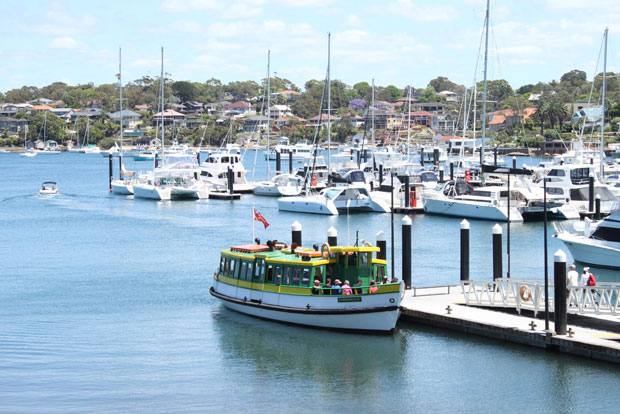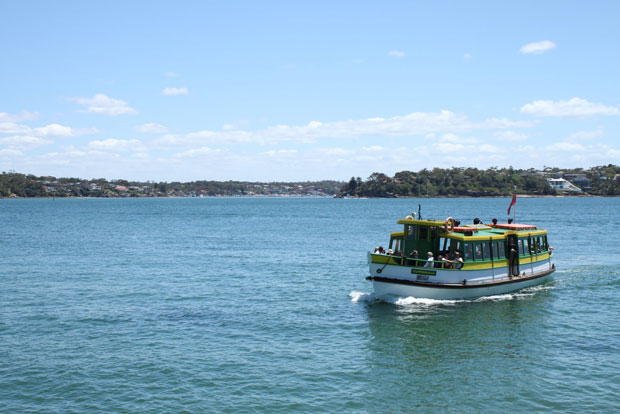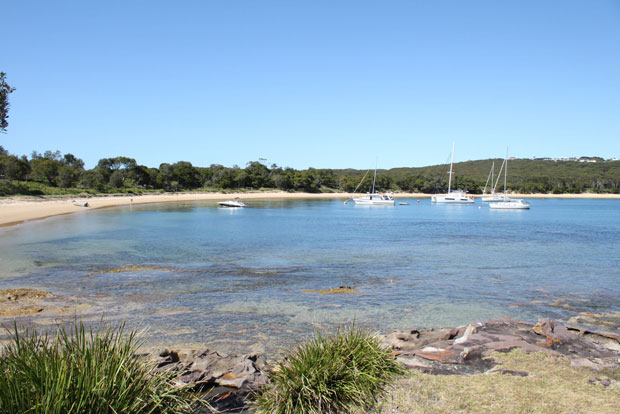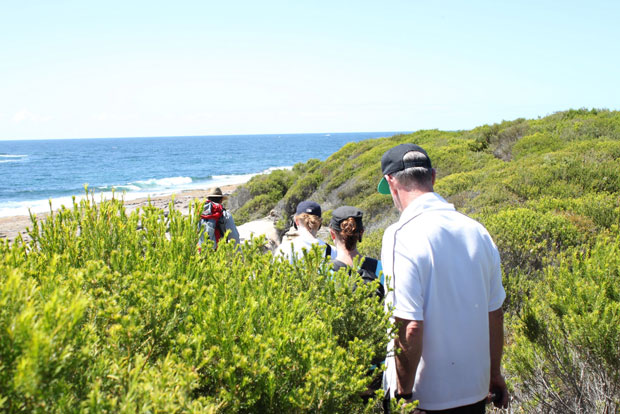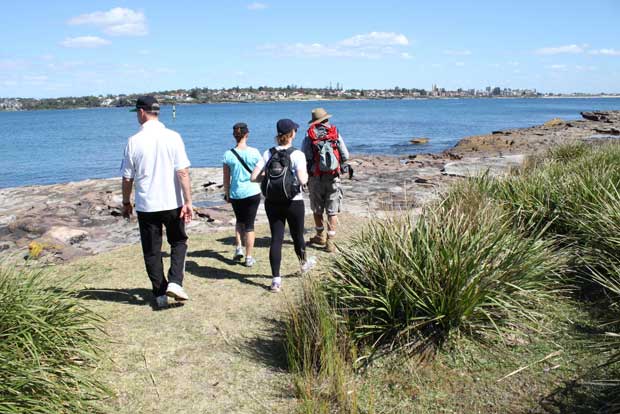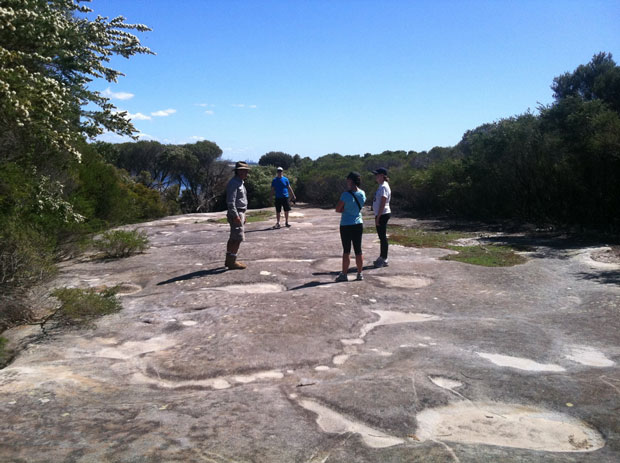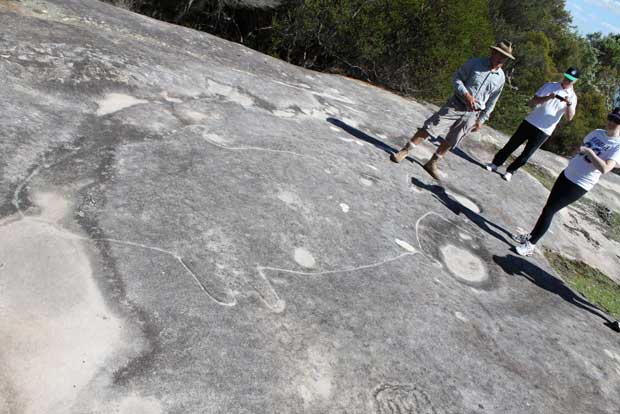 If you'd like to experience this walk for yourself, here is how to get to the Jibbon Beach walk.
More Sutherland Shire Walks and other useful resources
Royal National Park Maps Bundle Pack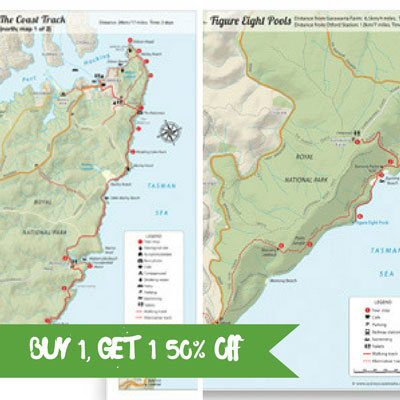 Buy the Royal National Park Coast Track map, and get the Figure 8 Pools map at half price!
This Royal National Park Coastal Walk Map is perfect for the full two day Coast Track walk, as well as easy-to-read navigation for day walk sections.
Get both PDF maps for just $4.24 BUY NOW