We're proud to partner with Walk with Lifehouse, for another coast trek challenge benefitting Chris O'Brien Lifehouse. We're working closely with Lifehouse on all things walk-related, to ensure 200 walkers have the best route, most thorough preparation and safest experience.
The Chris O'Brien Lifehouse walk is an annual 28 kilometre fundraising walk along the Royal National Park's Coast Track.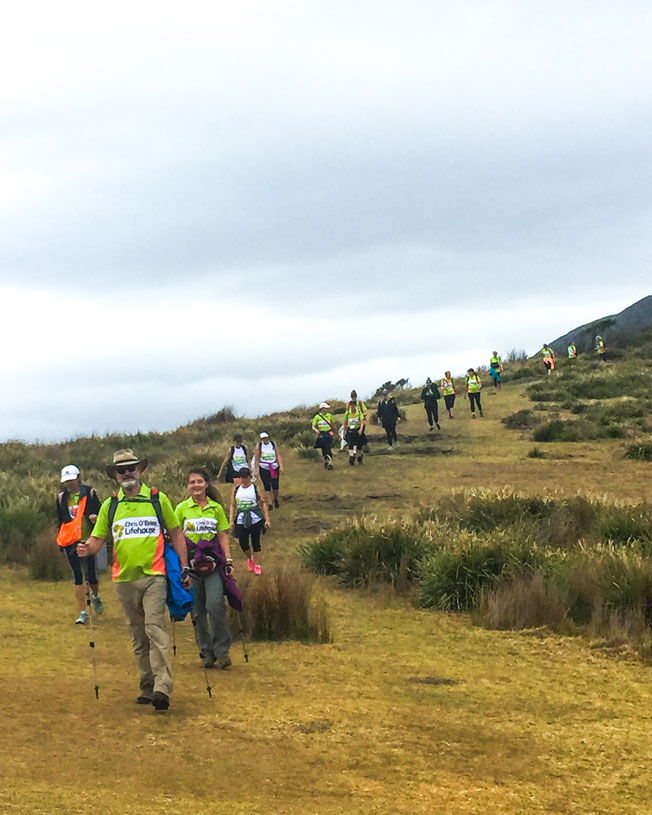 Ian and I will be there, along with our team of professional hiking guides, to support and encourage you on the track. We've got your back, so that Lifehouse can do what they do best: world-class patient focused cancer care near Royal Prince Alfred Hospital.
Gail O'Brien, wife of the late Professor Chris O'Brien (AO), walked in 2017. Gail's personal story of how she found meaning in her life after the devastation of her husband's illness is inspiring.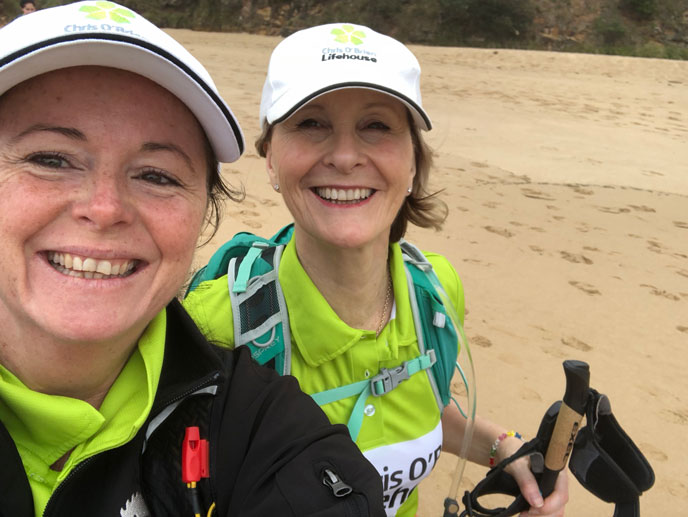 The walk will start at Otford lookout, down through Palm Jungle, and pausing at Garie Beach for morning tea. Then a quick re-fuel at Wattamolla before setting off for the finish line feast at Bundeena, walking via Wedding Cake Rock.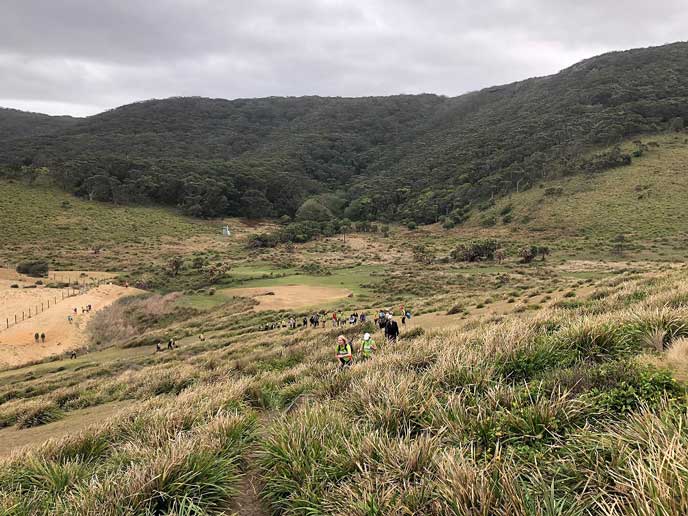 It's challenging – we usually suggest this 28km track as a more relaxed two day walk – but that's the whole point. Your sense of achievement and of making a difference will skyrocket with the effort.
How to Prepare for the Chris O'Brien Lifehouse walk
Already signed up (or considering whether it's right for you)? Above is the full briefing video. In it, you'll find;
0 min 24 sec – Track Conditions
1 min 34 sec – How to Train
2 min 55 sec – What Shoes
3 min 21 sec – What to Wear
3 min 48 sec – What to Drink
4 min 22 sec – How much Water?
4 min 32 sec – Toilets
5 min 27 sec – What to Pack
6 min 40 sec – What Else?
7 min 50 sec – Walking Poles
8 min 27 sec – Other Tips
I recommend bringing a camera as the views (and camaraderie) will keep you going.
Join the Walk with Lifehouse challenge.
P.S. Here's the full list of every charity walk in Sydney this year.